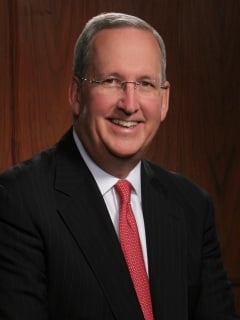 HVS was founded in 1980 by Steve Rushmore, who began his career in the 1970s as a consultant in the hospitality division of a prominent New York City real estate firm. Through that experience, Rushmore noted the limited body of knowledge available to assess the value of hotels and motels, taking into consideration both the business and real estate components. Rushmore's first book, The Valuation of Hotels and Motels, quickly became the definitive work on the subject, and soon after, HVS was born. The HVS method of providing an economic study and appraisal for hotels and motels immediately became, and continues to be, the industry standard.
Over the past three decades, HVS has expanded both its range of services and its geographical boundaries. Located in more than twelve countries, HVS offers consulting services in a wide range of areas, including appraisal and valuation, executive search, investment banking, hotel management, gaming, hotel parking, food and beverage, asset management, golf, sales and marketing services, interior design, and shared ownership services, as well as convention, sports, and entertainment facilities.
No other organization offers such a broad range of complementary services. HVS also has specialists in timeshare consulting, parking operations, golf courses and convention centers. Since 1980, HVS has performed more than 15,000 assignments throughout the world for virtually every major industry participant. Our principals literally "wrote the book" on hospitality consulting, authoring numerous authoritative texts and hundreds of articles. HVS is client driven, entrepreneurial, and dedicated to providing the best advice and services in a timely and cost efficient manner. HVS employees continue to be industry leaders, consistently generating a wide variety of articles, studies, and publications on all aspects of the hospitality industry.